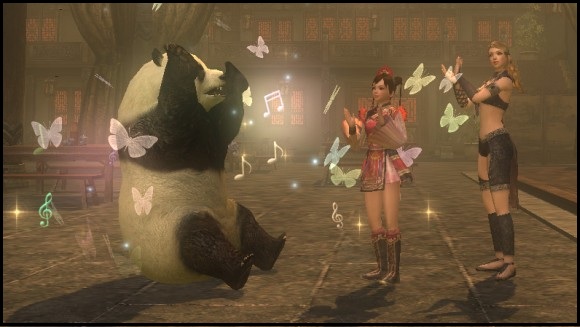 Event Introduction
Any Gear, Item, Emote, Quest - Denoted with Event is a Limited Time Item on the Japanese Server. Or is gained through a special Code in specific Edition's of the Game.
As for how/if these Item's etc will ever come to the U.S Server is unknown.
We can only hope ♥♥♥♥♥♥♥♥♥
JP SSMO Event - Tournament & Coalition Campaigns Festival
All Campaigns begins at 21:00 JST GMT +9 (7:00 AM EST)

Event #1
Musou Tournament
Until April 26th(Japan Time)player can sign up to  join for the event.
The tournament will run from April 27th to May 11th.
Event #2
Conditions: Be in Top 50 of "Contribution Ranking" in 27th Campaign
(Only the 14th one will count and the ranking is the one show how many troops damage is, NOT the one that show how many consecutive wins had done!) Rewards: New Title - God of War (戦神) [Attack +2/Defense +2/Life +2]
Task
Task is a new feature introduced by Koei where player can redeem reward instantly by complettng task that the GM has set.This task can either be from staying online for  a certain period of time,playing numbered of melee,showdown,campaign and so on.There will be a bar to show player completion task,Once a task bar is full,player just need to select the redeem option to get the reward from the task option.
Current Task:Wednesday 00:00-23:00 JST
Stay Online for 30 MIn-Pang De soul
Stay Online for 60 Min-Pang Tong Arm +6
Stay Online for 120 Min-Pang Tong Torso +6